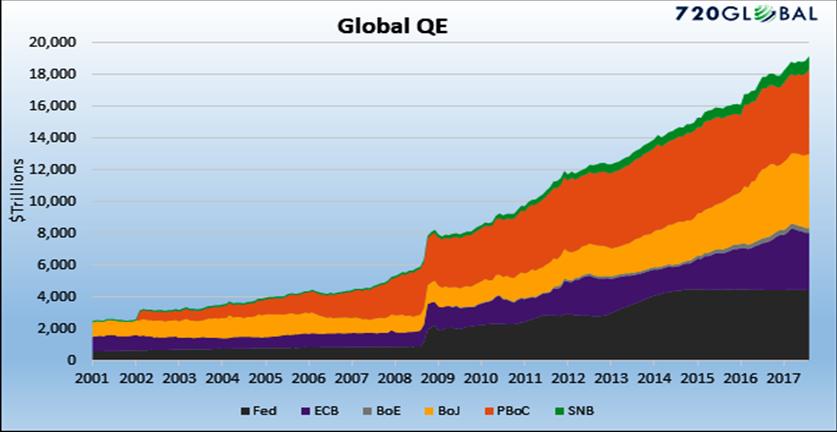 Last week saw the final Fed meeting of 2017 and the final meeting with Janet Yellen as chair. The FED raised rates another 25bp to put the top end of the Fed Funds range up to 1.5%. This move was widely expected and priced into the markets. Here are the headlines:
FED SEES FASTER 2018 GROWTH
LABOR MARKET STAYING STRONG
MONTHLY BAL. SHEET RUNOFF TO RISE TO $20B IN JAN.
Median dot plot for 2020 rose to just over 3% for Fed Funds level
(What policy makers think is coming in the future)
Yellen doesn't feel that the equity markets are flashing any warning signs and doesn't feel that the markets exhibit levels one would deem "frothy." Even though she didn't use specific fundamentals or none at least that we can understand, it seems as if the FED simply views the upward move in the markets as "Job well done! Job well done alright, it only takes roughly $2 Trillion a year of increased global debt to keep this linear pig going, but who cares about debt, right?