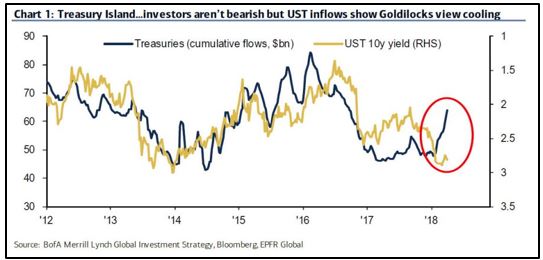 We have a lot to get into this week, but let's begin with a POTUS tweet which in our opinion sums up any trade war provocations:
So, we will take Trump for face value and say he is committed to the #MAGA. We have spoken at length about this and he is following thru whether the globe likes it or not, good or bad, repercussions notwithstanding. In a nut shell Trump is playing a game of chicken with China and given the fact they have about 1 billion more people to feed and who knows how much actual debt, local and shadow to combat with. We would also like to point out the fact that we made light in our past letter that the new omnibus bill made provisions for increased military spending for the border and what did we see this week?
Arizona and Texas National Guard are sending 400 mem
bers to the southern border. We can only feel the next step will be construction which we also believe is within the provisions of the new omnibus bill. Time will tell, but things are leaning that way.
We read further this week China has boycott buying US debt, hmm let's just see how long that lasts. It makes it a bit tougher to peg a currency if you're not intervening and we feel this bluff won't last long both from a fundamental viewpoint and certainly a domestic stability front.